Welkom op de homepage van

Voetverzorging Bertine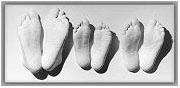 Voetverzorging Bertine is aangesloten bij brancheorganisatie ProVoet en opgenomen in het Procert Kwaliteits Register Pedicures.
Provoet is een grote organisatie waarbij ca. 10.000 voetverzorgers/pedicures zijn aangesloten.
De brancheorganisatie organiseert vele activiteiten en scholingen voor haar leden.
Wij als voetverzorging Bertine bezoeken ook regelmatig deze bijeenkomsten.
Footcare Bertine is a member of the professional organisation ProVoet an registered in theProcert Quality Register Pedicures.
Provoet is a large organisation with approximately 10,000 footcare … and chiropodists as member .
This organisation organises activities and training for their members.
We as Footcare Bertine attend these trainings frequently.
Taal

/Language

Welkom op de internetsite van Voetverzorging Bertine. Om u nog beter van dienst te kunnen zijn, kunt u kiezen uit de volgende talen:

Welcome to the Internet site of Footcare Bertine. Please select one of the following languages: